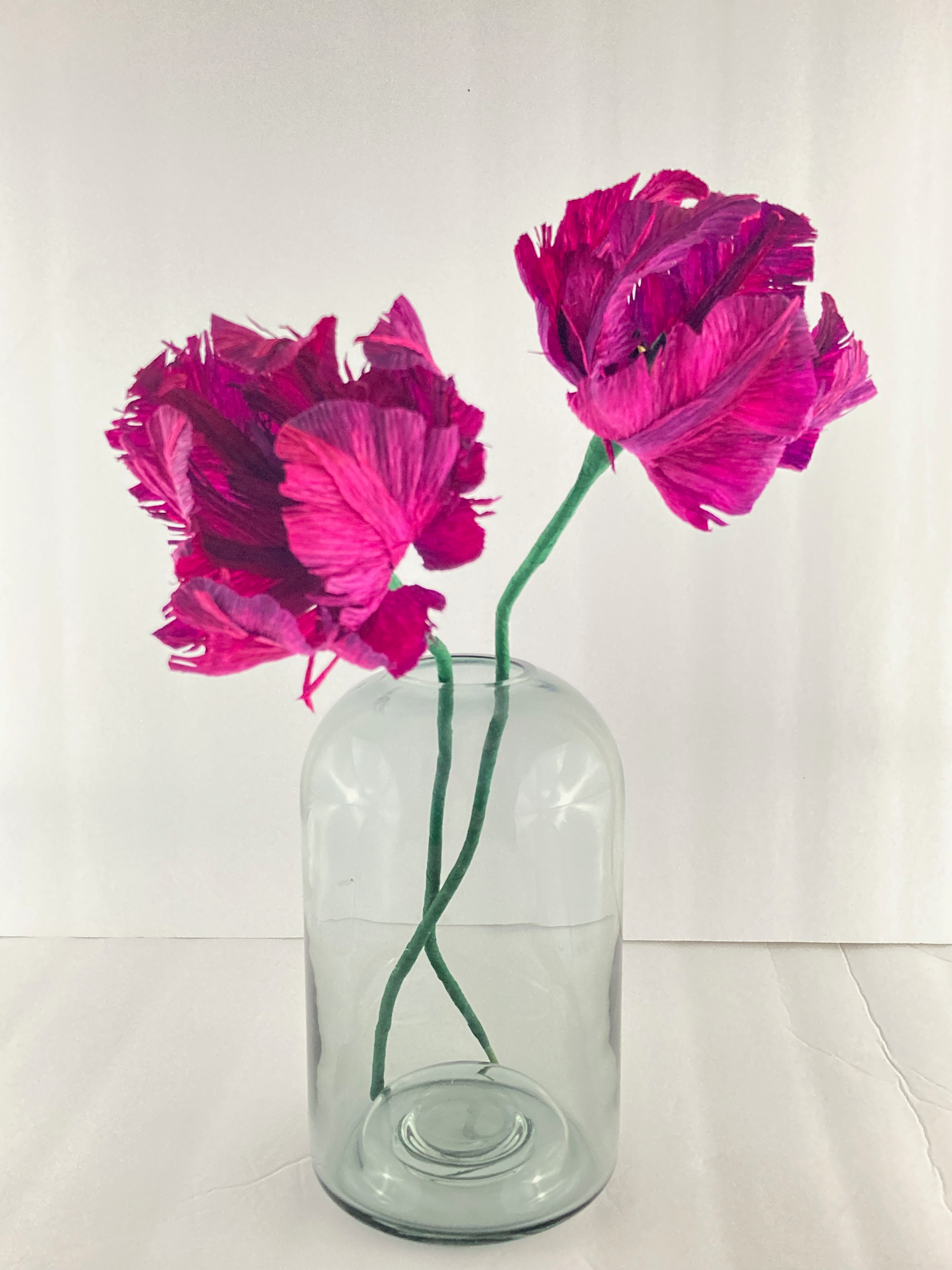 Artistic Philosophy
Our medium is primarily paper and fabric, and we use both to create whimsical floral art with a hint of realism.
Each flower is constructed by hand with care. This art is timeless and will capture the emotion of the moment for years to come.
While timeless, each flower receives multiple touches, in the cutting, coloring, molding and arrangement of the bloom. When finished, each bloom brings a burst of joy to the viewer.
Selected Art Pieces
Parrot Tulip Arrangement

Yellow Rose

Hybrid Tea Roses

Floribunda and Hybrid Tea Roses